More top Genshin Impact builds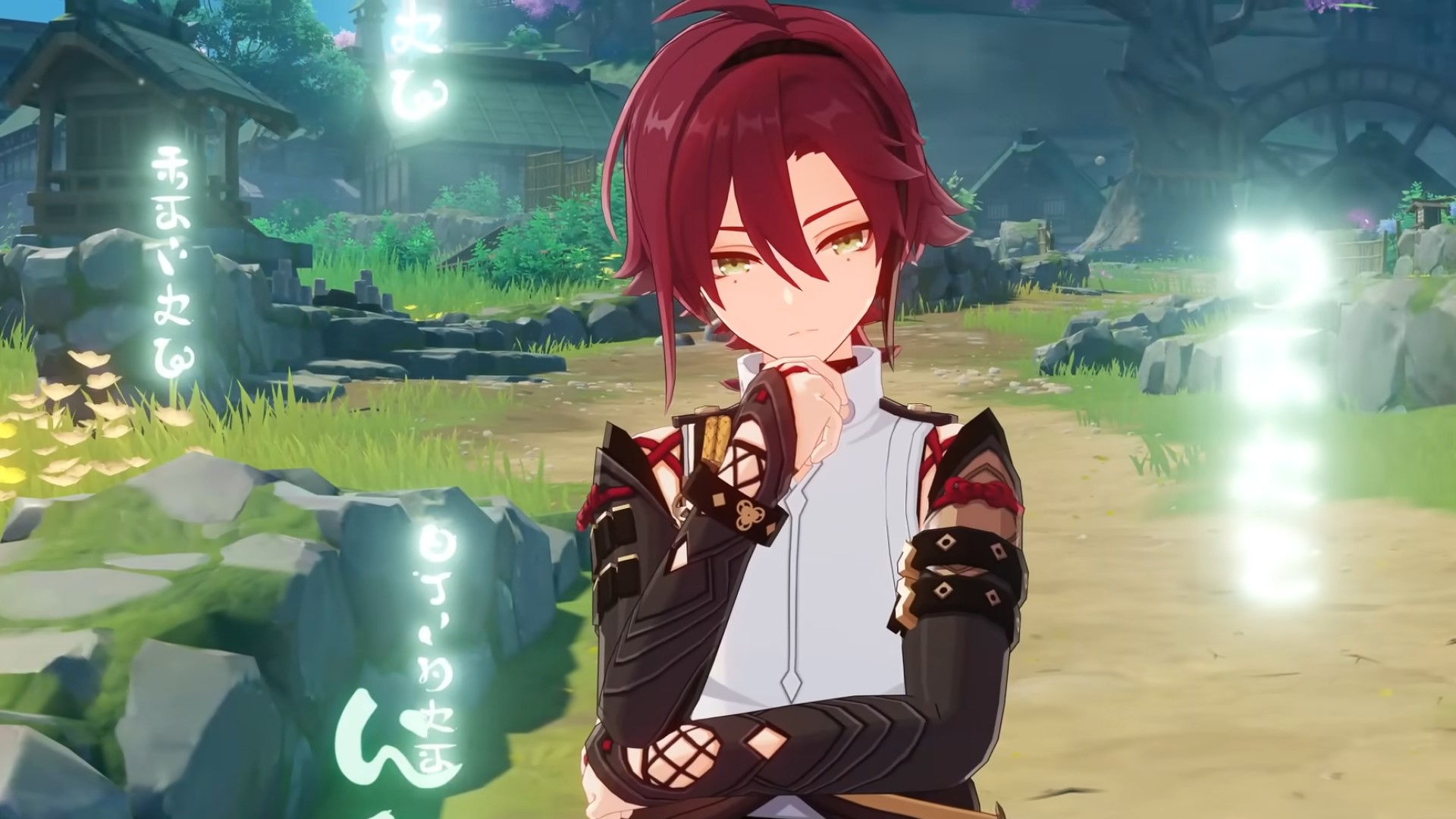 Genshin Impact Heizou build: Brawling detective
Genshin Impact Klee build: Little red bomber
Genshin Impact Kazuha build: Anemo ronin
Genshin Impact Yelan build: Hydro spy
Genshin Impact Kuki build: Loyal lieutenant
Collei is one of the three new Genshin Impact characters to have been revealed in advance of version 3.0 and the introduction of the Sumeru region. Alongside Tighnari, she's one of two characters who use the new Dendro element which will be added alongside the tropical, jungle-strewn region. Dendro is a plant element, after all, letting players manipulate life to create all sorts of new reactions.
Collei is a ranger-in-training in the Avidya Forest; one of the new locations we can expect to visit in Sumeru. Like Tighnari, the head ranger, she is also a Dendro bow-user, though she's a four-star character. Collei actually features quite heavily in the Genshin Impact prequel manga, due to her grudge against the Fatui, and she's even acquainted with fellow Mondstadt ranger, Amber. Chances are her story will play a reasonably big part in Sumeru's questline.
In this Genshin Impact Collei guide, I'll talk through her possible release date, as well as her newly released abilities so you can find out what she's capable of.
Possible release date
What is the likely Collei release date? 
Since miHoYo is already previewing update 3.0 characters like Collei, it's extremely likely that she will arrive alongside the new Sumeru region in update 2.9. "But isn't that one version too soon?" you may ask. Well, Genshin Impact 2.0 introduced Inazuma, but that was actually version 1.7; whichever version Sumeru arrives in will be 3.0 no matter what. New Genshin characters are pretty much always teased before they arrive in the next version.
If Genshin Impact 2.8 lasts six weeks, as they usually do, the Collei release date will be August 24 or thereabouts. That's assuming she's part of the first banner and not the second, in which case she'd arrive three weeks later. 
"Oh, you're going to Sumeru? Can you give my regards to Collei? Well… it's been so long, I wonder if her hair has grown out and if she's taller?" — Amber◆ Collei◆ Sprout of Rebirth◆ Avidya Forest Ranger Trainee◆ Dendro◆ Leptailurus Cervarius#GenshinImpact #Sumeru pic.twitter.com/sYz8bk8o57July 11, 2022
Abilities
Collei's abilities
We already know Collei's abilities, constellations, and passives (Thanks Honey Hunter), though since these are pre-beta, chances are they could change before version 3.0 comes out:
Normal attack: Supplicant's Bowmanship

| | |
| --- | --- |
| Normal | Perform up to four shots with a bow. |
| Charged | Perform a precise shot with increased damage. Fully charged shots deal Dendro damage. |
| Plunging | Fire off a shower of arrows before plunging to the ground dealing AoE damage. |
Elemental skill

| | |
| --- | --- |
| Floral Brush | Throw a Floral Ring that deals Anemo damage to opponents along its path. The ring returns after a short time dealing another instance of Dendro damage. |
Elemental burst

| | |
| --- | --- |
| Trump-Card Kitty | Throws the doll, Cuilein-Anbar, causing an AoE Dendro explosion and creating a Cuilein-Anbar zone that deals AoE Dendro damage. |
Passives

| | |
| --- | --- |
| Gliding Champion of Sumeru | Reduces gliding stamina consumption for your party by 20 percent. |
| Floral Sidewinder | If a party member triggers Burning, Quicken, Bloom, Aggravate, Spread, Hyperbloom, or Burgeon reactions before the Floral Ring returns, the character is granted the Sprout effect. This deals Dendro damage equivalent to 40 percent of Collei's attack to nearby opponents for three seconds. |
| The Languid Wood | When a character within the Culein-Anbar zone triggers Burning, Quicken, Bloom, Aggravate, Spread, Hyperbloom, or Burgeon, the zone's duration is increased by one second. |
Constellations

| | |
| --- | --- |
| Deepwood Patrol | When in the party and not on the field, Collei's energy recharge is buffed by 20 percent. |
| Through Hill and Copse | Allows you to increase the duration of Sprout from Floral Sidewinder by three seconds when you trigger Burning, Quicken, Bloom, Aggravate, Spread, Hyperbloom, or Burgeon reactions. |
| Scent of Summer | Increases level of Floral Brush by three. Maximum upgrade level is 15. |
| Gift of the Woods | Using Trump-Card Kitty will increase all characters' elemental mastery by 60 for 12 seconds, excluding Collei. |
| All Embers | Increases the level of Trump-Card Kitty by three. Maximum upgrade level is 15. |
| Forest of Falling Arrows | When the Floral Ring hits opponents it will create a Cullein-Anbar that deals 200 percent of Collei's attack as Dendro damage. Each Floral Brush can only create one. |