The best gaming chair can really round off your PC gaming setup and, conversely, prevent you from rounding off your spine. A quality seat makes a huge difference when you're spending all day at your desk. If you've spent thousands of dollars on an extreme gaming PC build, you should be giving your choice of gaming chair just as much attention. After all, you only have one spine.
Some best gaming chair contenders might be a touch extra. And with the likes of wannabe-racer bucket seats, and gaming chairs covered in satanic runes, we've made sure to include some sleek office-style chairs in our guide, too—for those of you who aren't into today's tall-backed gaming chairs aesthetic, or just prefer something more traditional (often with even better ergonomics).
Whichever route you go down, it's worth bearing your posture in mind. Honestly, posture is probably the last thing you think about when raiding for ten hours straight, but we implore you: don't disregard ergonomics.
If you're grasping your wallet as you look down this list, and asking yourself why sitting has to cost this much, our cheap gaming chair list may be more up your street.
Best gaming chairs
Image 1 of 4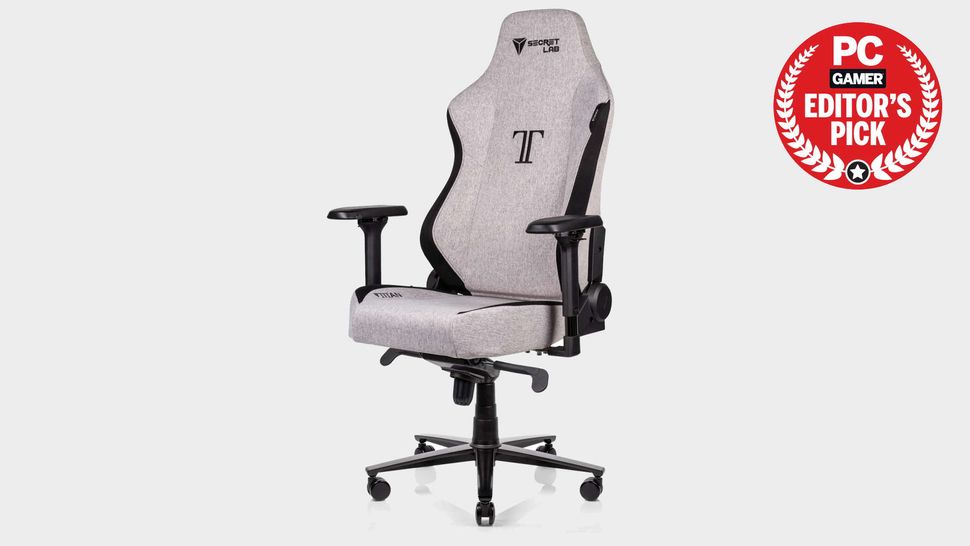 Image 2 of 4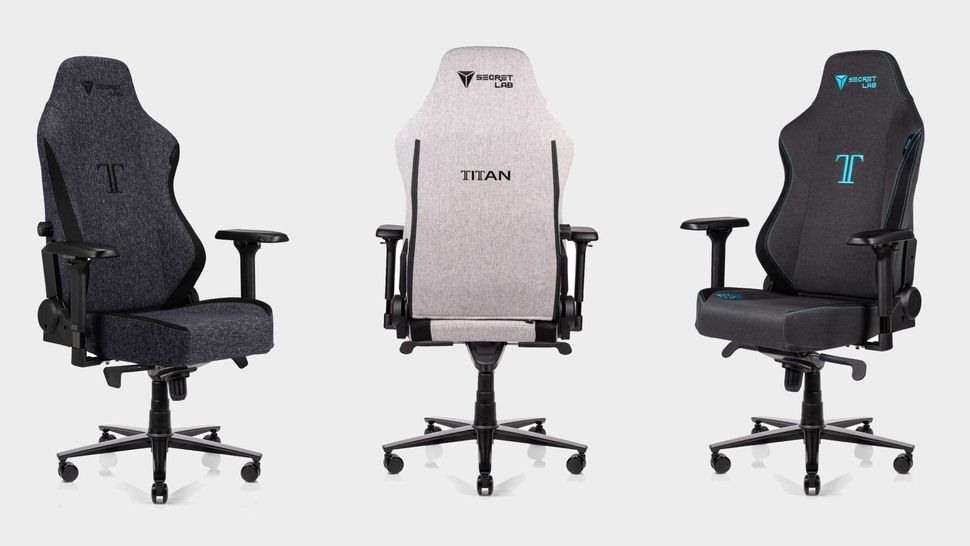 Image 3 of 4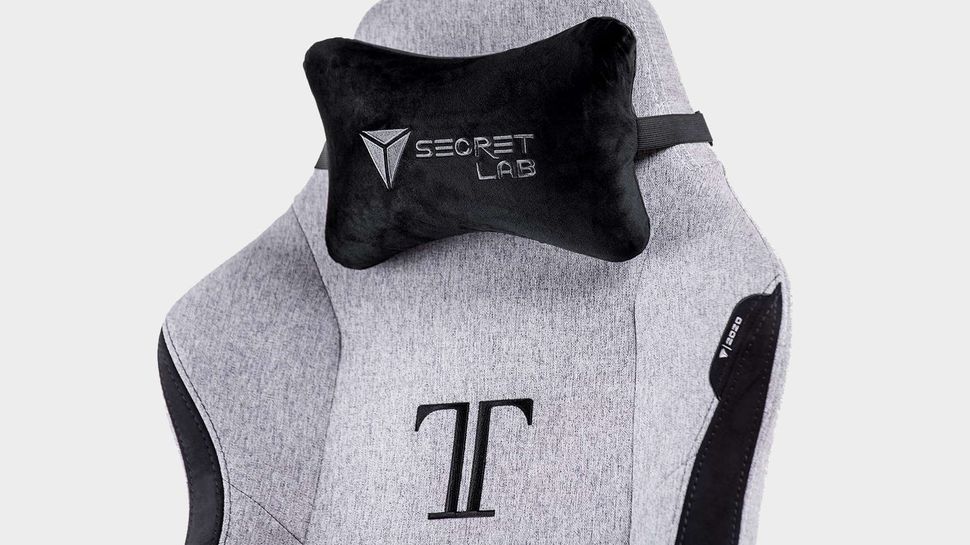 Image 4 of 4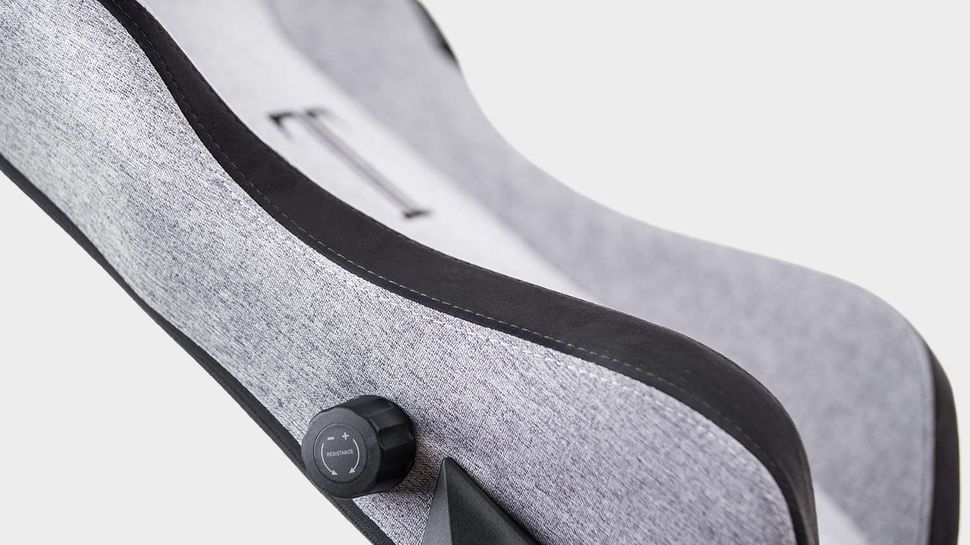 Secretlab's Omega has sat at the top of our best gaming chair list for the longest time, basically since we first reviewed it back in 2018. But now the new Softweave version of the Secretlab Titan has landed beneath our butts and we don't want to stand up every again.
The Titan is very similar in design to the Omega, but has been created for the larger frame. Part of that means you don't get the somewhat restrictive racing seat which clamps around your thighs and instead offers a levelled seat base. It's a much more comfortable experience whether or not you're a larger human and even allows you to sit cross-legged.
Though the ergonomists among you probably recoil at that suggestion.
The Secretlab Titan also includes a built-in lumbar support system, which rivals those you'd find on far more expensive task chairs. Sure, at $429 the Softweave version of the Titan still makes it a pricey place to park your rear, but the extra temperature regulation, and downright luxury feel of the fabric, makes it worth the expense.
Read our full Secretlab Titan Softweave review.
Image 1 of 5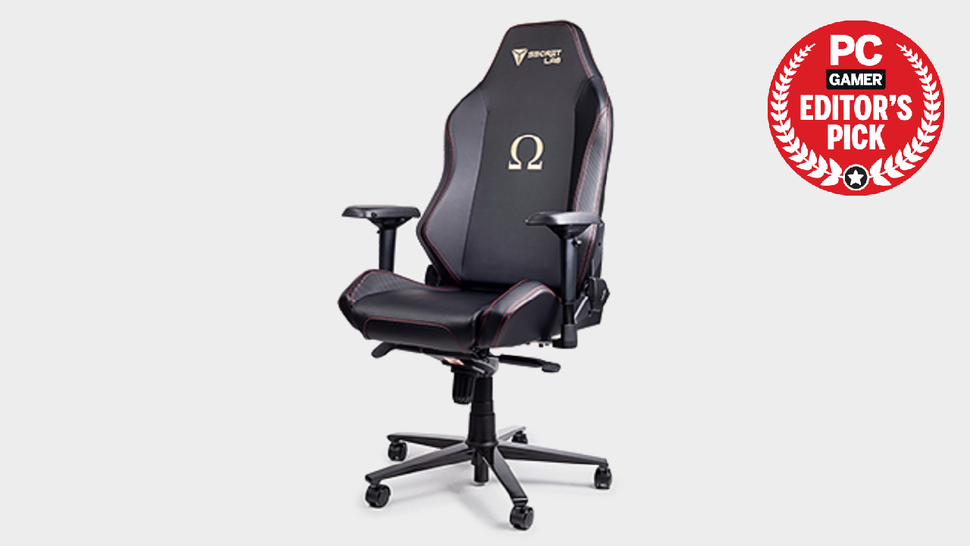 Image 2 of 5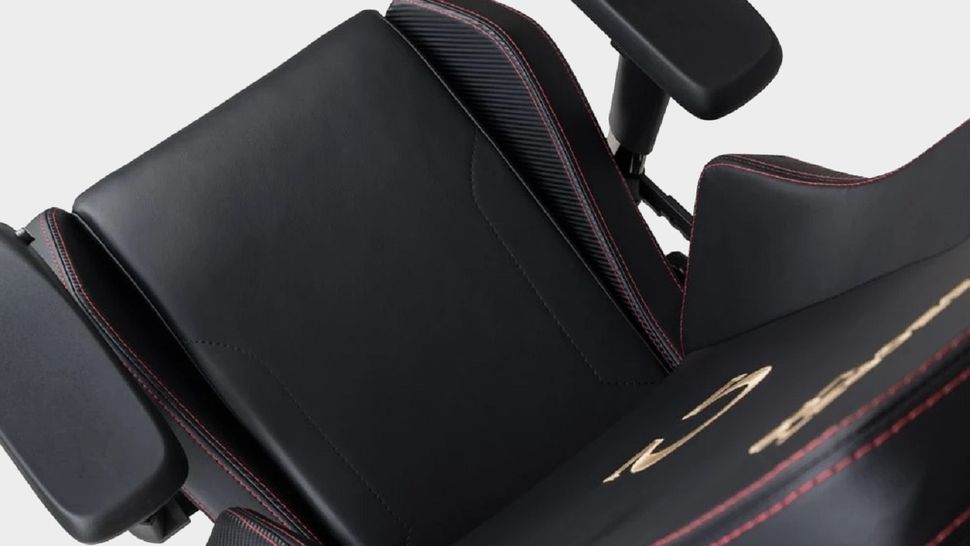 Image 3 of 5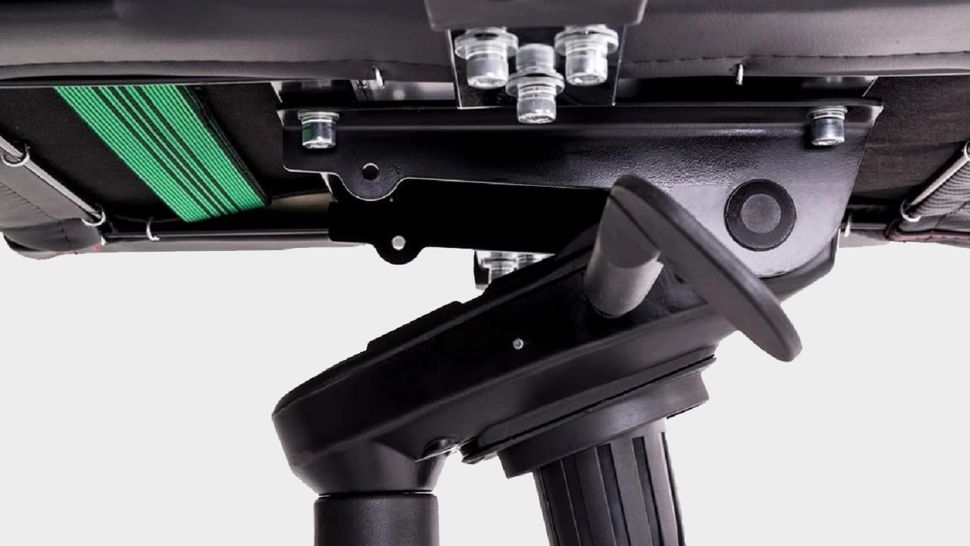 Image 4 of 5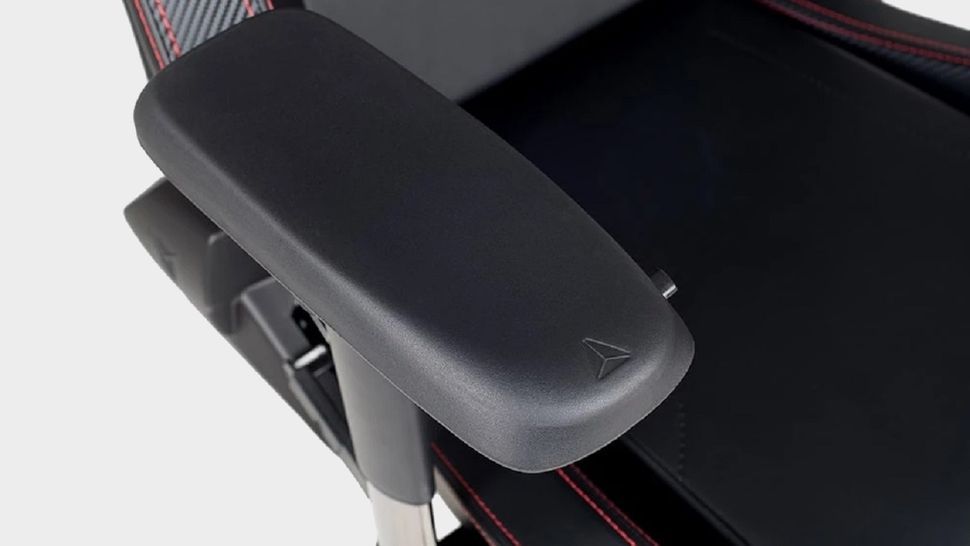 Image 5 of 5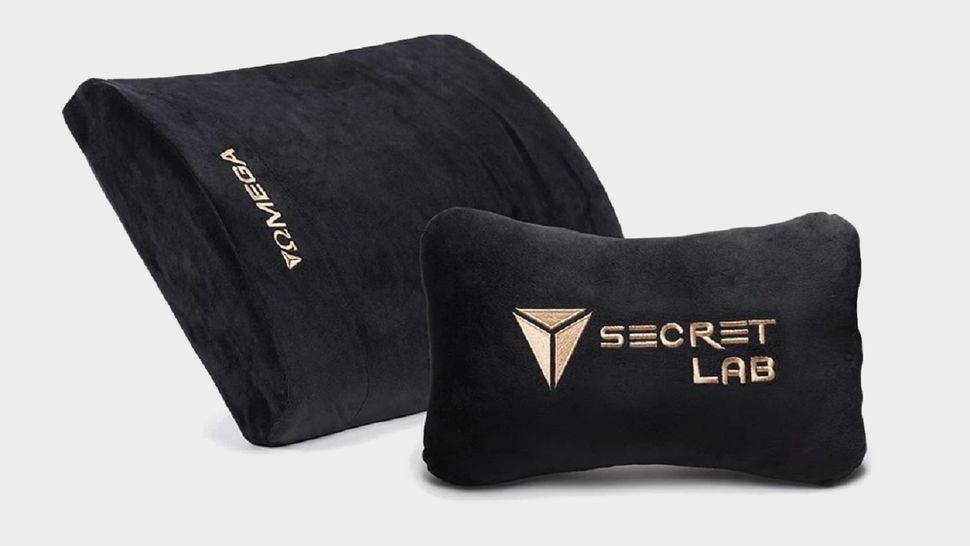 The Secretlab Omega is one of the most finely constructed chairs we've tested. From the casters to the base, the lift mechanism, armrests, and seat back, Secretlab has used some of the best materials available. The Omega has also been upgraded with Secretlab's 2020 series of improvements. That includes premium metal in the armrest mechanism, making it silky smooth to adjust and even more durable, and adding the company's ridiculously durable PU Leather 2.0.
The chair features a high-quality, cold-cured foam to provide support. It feels a little bit firm at first, but our testing became more comfortable after more extended gaming periods. What makes the Omega stick out from the crowd is the included velour memory foam lumbar and head pillows.
These are so comfortable that we could smoothly fully recline the chair and take a nap if we wanted to. Though that's not a great look in the office… If you're looking to treat your body with a chair that will genuinely last, the Secretlab Omega is worth every penny.
Read the full Secretlab Omega review.
Image 1 of 3
Image 2 of 3
Image 3 of 3
Perhaps you've heard of the Herman Miller Embody. It has occupied a position in our best office chair roundup below for a long time now, but that has come to an end. Not for a lack of comfort or acclaim, simple because the famed chair manufacturer has partnered up with a big name in gaming, Logitech, to create something tailor-made to our gaming rumps.
Admittedly, the Logitech G x Herman Miller Embody doesn't differ much from its commercial cousin. That's hardly a mark against it, however. The Embody's cascading back support design and absurdly high quality makes a welcome return, but now comes with a few more flourishes to win over gamers. Namely, extra cooling material that helps support a more active gaming position.
There's also a small tag on the rear and a blue and black colourway reserved for this chair alone.
It's not so much the changes that make the Embody stand out as one of the best gaming chairs going. It's what's been kept the same. The tried and tested Embody design is simply one of the best chairs going for office work or gaming. It's incredibly comfortable over prolonged use, supports an active and healthy posture, and is easily fitted to your frame.
The warranty, too, is a standout feature. At 12 years, including labour, and rated to 24-hour use over that time, it's a chair that is guaranteed to last you over a decade, if not longer. So while the initial price tag may seem steep, and that it is, the reality is you're certain to get your money's worth in the long-run. And your back will be thankful for it, too.
If you're the sort of person who prioritizes functionality over flash, the NeueChair is an excellent option. Which isn't to say it's not stylish—quite the opposite; the NeueChair comes in a sleek, muted obsidian or flashy chrome/silver, both with bold, sweet curved supports on the back and an attractive black mesh. But, more importantly, the NeueChair is built to last, with a heavy, sturdy industrial construction. Even the chair's weight in the packaging indicates that this is a solid piece of carefully constructed industrial art: it's heavy and substantial.
Assembling it is a breeze, as it comes in two discrete pieces, and is simply a matter of inserting the casters and pushing them together. Almost every aspect of the seat is adjustable, from the armrests to the adjustable lumbar support system that lets you change the height depth of the backrest. It's one of the best office chairs I've ever had the pleasure to sit in, and if you can afford the admittedly steep price tag, well worth the investment.
If you're a big and tall gamer, you might have noticed that there aren't many gaming chairs that can support your unique build. Whether it's a lower weight capacity or too short, or even just feels like it'll break as soon as you sit in it, finding a chair for you might seem nearly impossible. That's maybe especially true when trying to find one that looks like something you'd want to sit in.
The AndaSeat Kaiser 2 screams large and in charge, supporting gamers up to 397lbs and 7ft tall. The Kaiser 2 is built on a solid steel frame with oversized bars to provide support.
Covered in premium PVC leather and extra thick memory foam cushioning, the Kaiser 2 manages to look more like a gaming chair for grownups. Available in black and a lovely maroon, no more will have to stuff yourself into a tiny gaming chair hope for the best. The Kaiser 2 manages to do both function, comfort, and style that you want in your premium gaming chair.
Read our full AndaSeat Kaiser 2 gaming chair review.
Image 1 of 4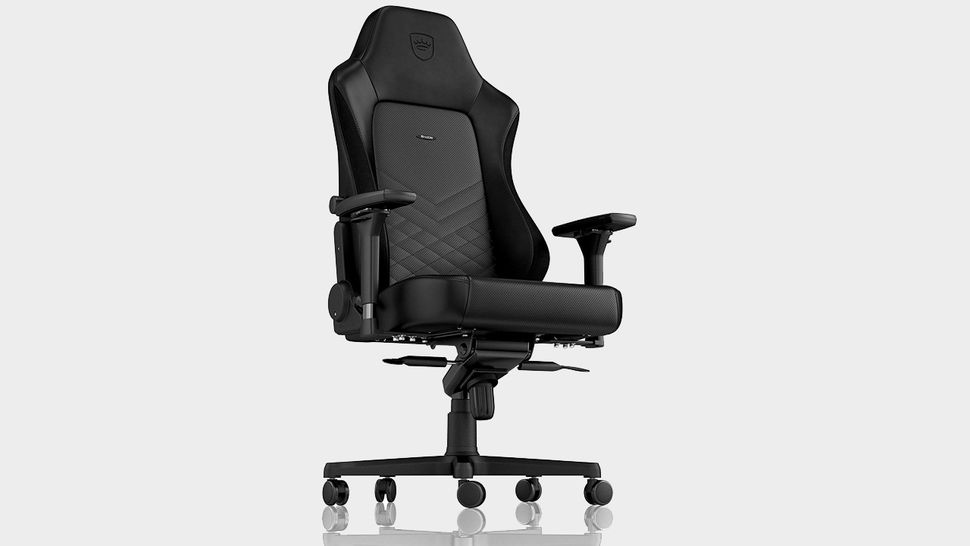 When buying a gaming chair, it's easy to forget your health. After all, most are advertised as luxurious, cushioned thrones that soothe your every ache as you smash the crap out of enemies in Apex Legends. But that isn't true, and for some, it's important to pick a chair that takes back-support seriously. With some of the team have used it daily for almost a year, we can thoroughly recommend the Noblechairs Hero in uPVC leather. While not the most exciting of chairs, or the sportiest, it certainly does a good job of taking care of your back.
The Hero is easy to assemble, except for the bit where you attach the back to the seat, so make sure you have a buddy for that. It's firm and supportive and extremely sturdy. As a word of warning: it is substantial, so if you prefer a softer chair that isn't as good for your lumbar, this maybe isn't for you.
Aside from that, it has a decent recline, can withstand frames of up to 330 lbs, and has fully adjustable wrist-rests. It's heavy but glides pretty easily on the supplied casters. It'll look just fine in both an office or gaming setup, so you're getting a chair that can do both. Not bad, if you can afford it.
Read the full review for the Noblechairs Hero – Doom Edition.
Best gaming keyboard | Best VR headset | Best mechanical keyboard| Best wireless gaming mouse | Best wireless gaming keyboard
Image 1 of 4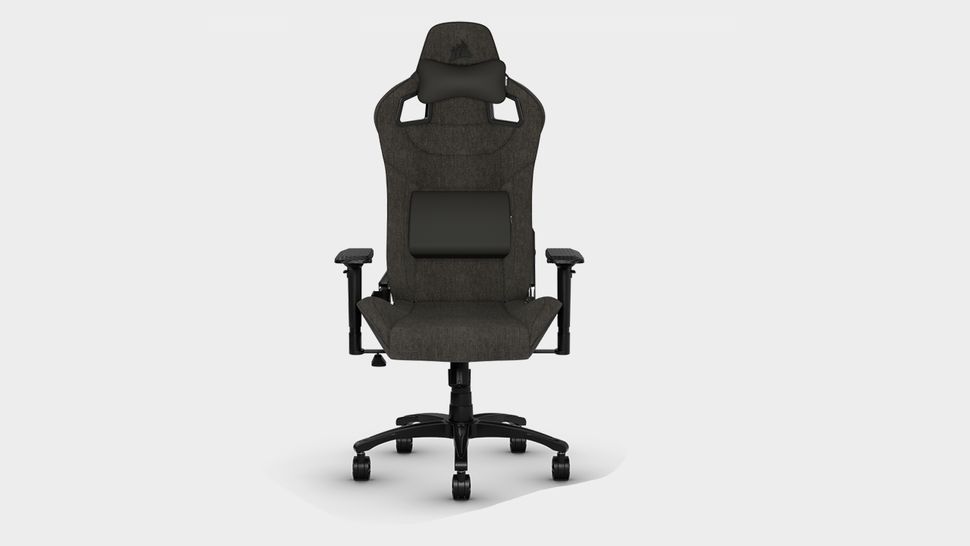 Image 2 of 4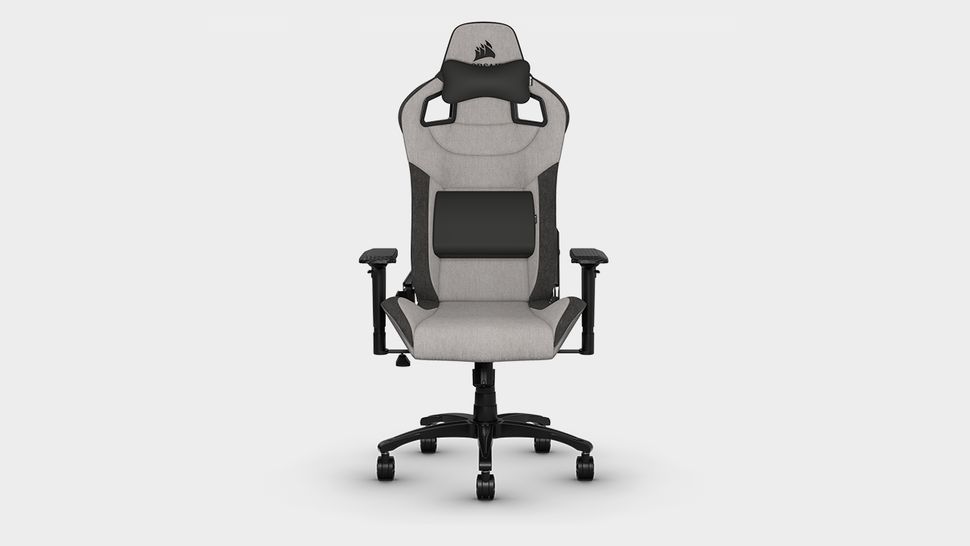 Image 3 of 4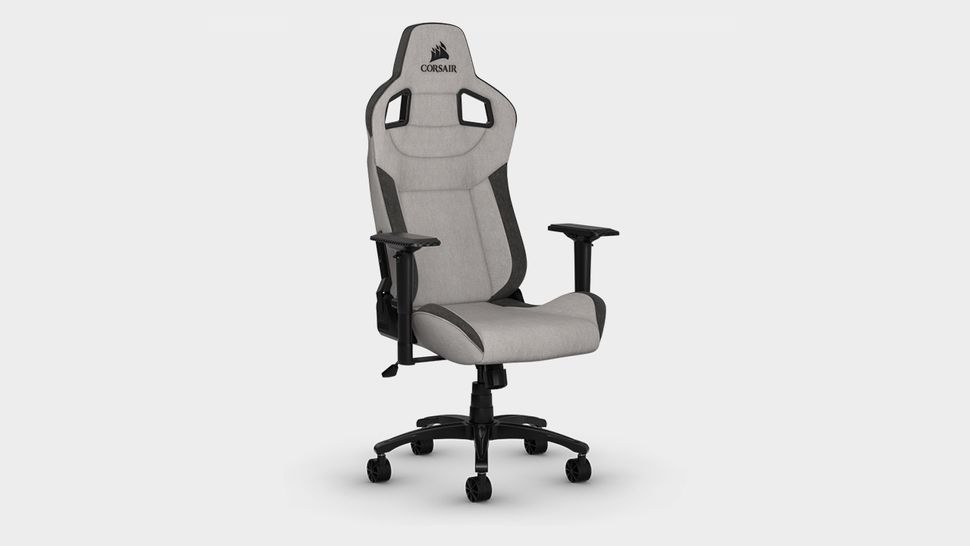 Image 4 of 4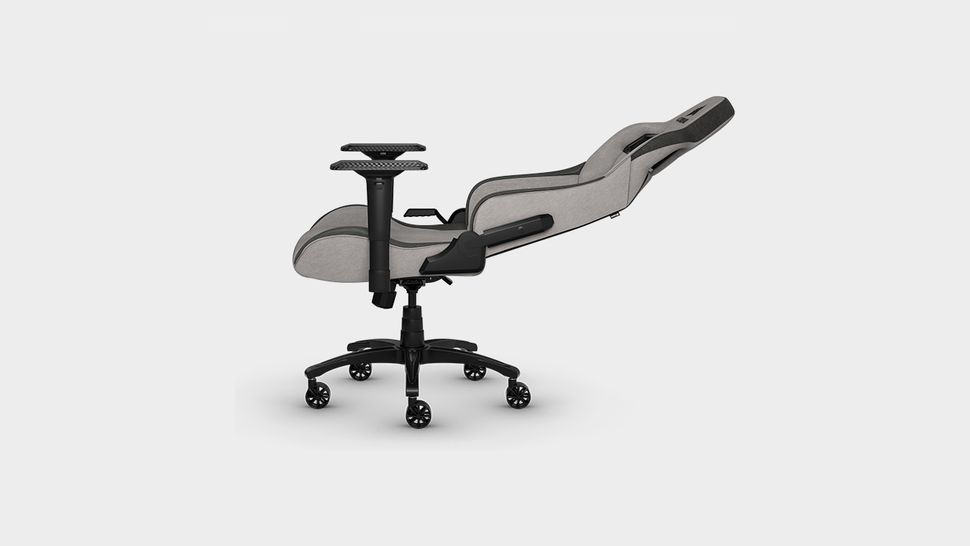 Corsair's latest addition to its lineup of premium gaming chairs, the T3 Rush, has gotten a much-needed facelift. The T3 Rush is an insanely comfy chair thanks to its memory foam lumbar pillow but, more importantly, uses a breathable soft fabric in place of faux-leather. The benefit of this is that it retains less heat, keeping you fresh and comfy instead of sweating in your squeaky pleather.
The Rush also reclines to a ridiculous 180 degrees in case you wanted to lie back and take a comfy cat nap before you take on another marathon streaming session of Apex Legends or CS: GO.
The only major downside for the T3 Rush mostly fits for smaller framed users. If you require a little larger seat, the T3 will be an uncomfortably tight fit. Other than that, the T3 Rush is an impressive-looking gaming chair that doesn't need a loud color to make a statement.
Image 1 of 4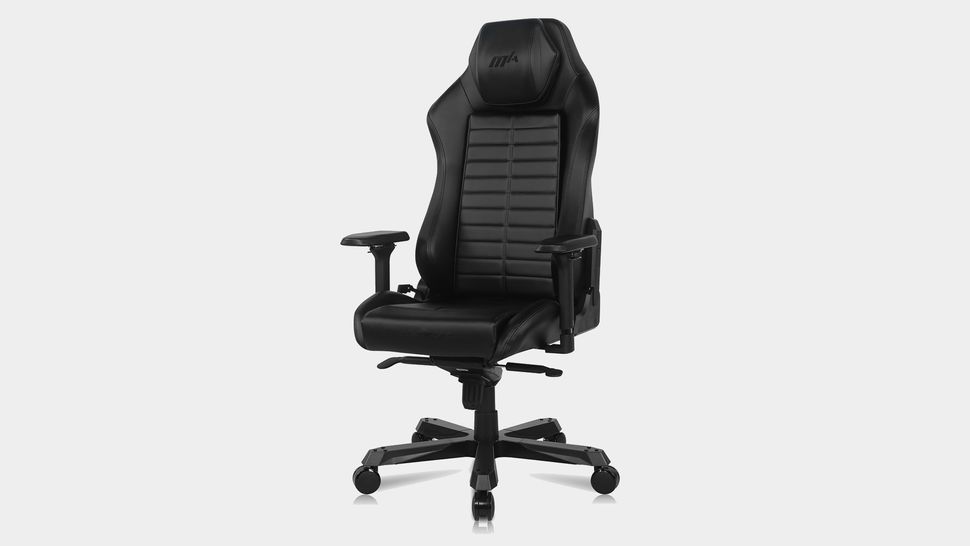 Image 2 of 4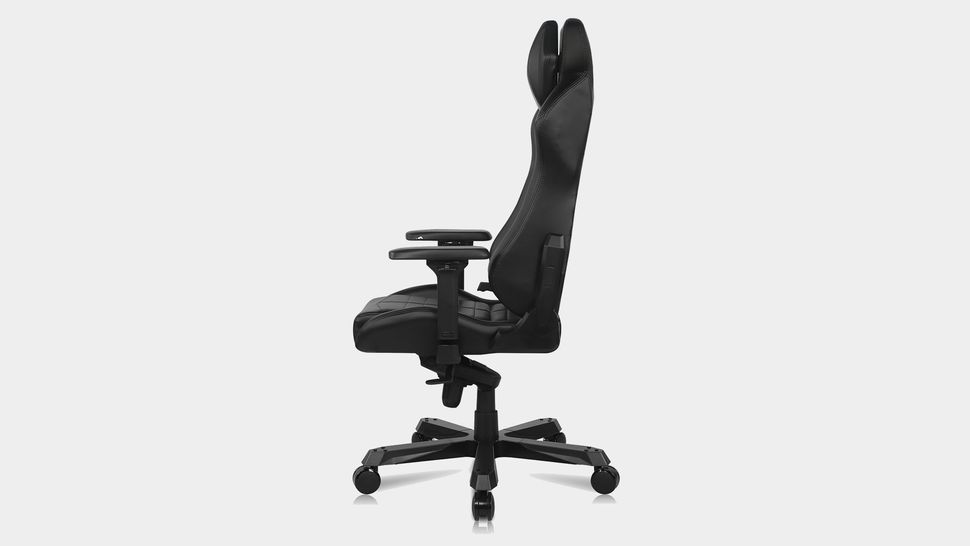 Image 3 of 4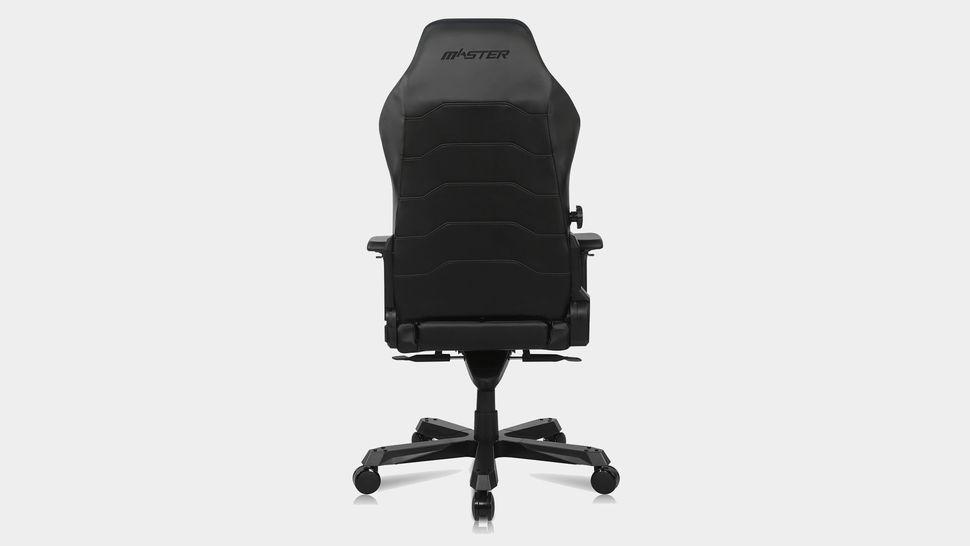 Image 4 of 4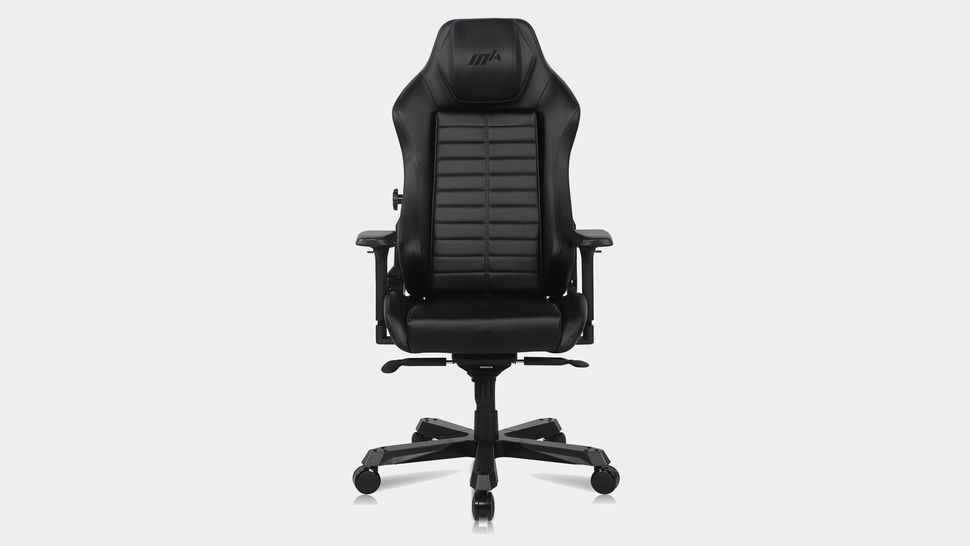 The DXRacer Master is a chair for people with money to spend, but it justifies the price by being an extremely luxuriant and comfortable chair. What's more, the DXRacer Master can be customized with modular parts (sold at an added cost) like mesh seat and backrests, leg rests, and even a rotating arm that bolts onto the base and can hold anything from a laptop to your phone.
Choosing not to invest in these extra parts won't compromise the chair itself, though, because DXRacer went all out on its features. Built-in lumbar support and an adjustable, rail-mounted headrest are great features, along with four-dimensional armrests. The microfiber leather is especially nice, and much of the chair is made of metal, which makes it feel sturdy.
It's clear that the DXRacer Master was built to last, and its understated look is great if you're not into the flashy designs seen on most other gaming chairs. But, boy, it will cost you for all this luxury: The DXRacer Master is still $80 more than the Secret Lab Omega, our favorite chair. But it's worth considering if you want to go all out and get something with all the bells and whistles.
Read our full DXRacer Master review.
The best gaming chairs FAQ
Q: How do you test gaming chairs?
A: Between recent articles about the effects of sitting down on your body and our experimentation with standing desks, you might think PC Gamer has fallen out of love with the humble chair. Dear reader, that could not be further from the truth. As gamers and office workers, we spend a significant chunk of each day sitting on our money makers in front of screens. Given that most of us don't plan to change that anytime soon, it only makes sense to do so in a great chair. So that's what I set out to find.
We wanted to find chairs that maximized comfort, support, and value. We spoke with Melissa Afterman, MS CPE, a Senior Principal Ergonomist with VSI Risk Management & Ergonomics, Inc., who specializes in workstation setups.
"Absolutely, chairs are still okay," she told me. "Yes, we know that sitting too long is bad for you. The reality is that standing too long is just as bad for you, so the answer is movement. Taking breaks, getting up at least every hour and moving, or changing your position from standing to sitting every hour so that you're not standing too long either."
"If you're typing and working at the computer, you really want more upright support so that you can maintain neutral spine posture and let the chair hold you up," she said. "But when you switch to a gaming mode, you may want to recline a little bit to relax your lower back while still having good support in that position. So a locking backrest and/or some tension control is important."
Another feature to look for, though it tends to be found on more expensive models, is a seat pan slider. This enables you to slide the positioning of your butt forwards or backward relative to the backrest.
Q: Can a good gaming chair help with posture?
The best gaming chairs look out for you and your back. When it comes to chair design, lumbar support is vital. The first thing you should look for in a new gaming chair is whether it has any built-in support to help your body maintain an ideal posture. Some even come with lumbar support pillows that work just as well. Multi-adjustable arm-rests, upholstery, and general style are also important; note these features aren't cheap.
Q: Does every chair fit every body type?
A: Different chair models accommodate different heights and weights, so make sure to check your fit. Look at the width and depth of the seat, too. Some chairs claim that you should sit cross-legged, but that depends on your size and your legs' length.