The best VPN for gaming might sound like an oxymoron, what with all the nay-sayers against the use of virtual private networks for gaming. The general consensus has been that you shouldn't use a VPN while gaming online because it might impact your connection and slow you down. Yes, you might be able to bypass the bane of geo-blocking, but the wide impression is that you stand to face horrifying lag as a consequence.
That is still the case if you're using a bandwidth-limited free service, such as Hola or the basic TunnelBear package, but if you pick wisely you could find the best VPN for gaming can actually improve your online performance.
We've got to be pulling your chain, right? But it's true, a good VPN service can not only keep you safe and secure, but can actually improve your ping results in-game. Now, it's not a case of some fancy wizardry that will suddenly turn a slow internet connection into a lightning quick one, but you will find that the best VPNs for gaming will often boast superior routing compared to your current internet service provider (ISP). That means you could find you get less packet loss via a VPN and you might even see a lowering of your ping, making your connection more responsive in-game.
I run a generally reliable, 100Mbit+ fiber connection at home, yet I still experience some packet loss when I've got boots on the ground in Battlefield V. My ping isn't bad, but hey, it could always be better, right? Running a VPN does, however, take a bit of a chunk out of your overall download and upload speeds, but maybe not as much as you might think. Picking the best VPN for gaming will minimize that impact.
There are other reasons you might want to run a VPN on your own PC, the number one being online security. If you don't want a network tracking your every move then the best way to avoid that is to use a virtual private network. The best VPNs run a 'no log' policy which means they'll store no data about you or your activity, helping you stay secure in the face of any data breach too. Again, it will also help you get around that pesky geo-blocking. Say you want to unlock a new game early or want to subscribe to a service only available in another country, no problem.
To get the best VPN experience, you're going to need to pay for a service. Don't panic! On a per-month basis that doesn't have to add up to much. They also differ a bunch in cost, performance, and features. So, we've tested a bunch of the top VPN services to find out what impact they might have on your VPN gaming experience. Let's find the best one for you.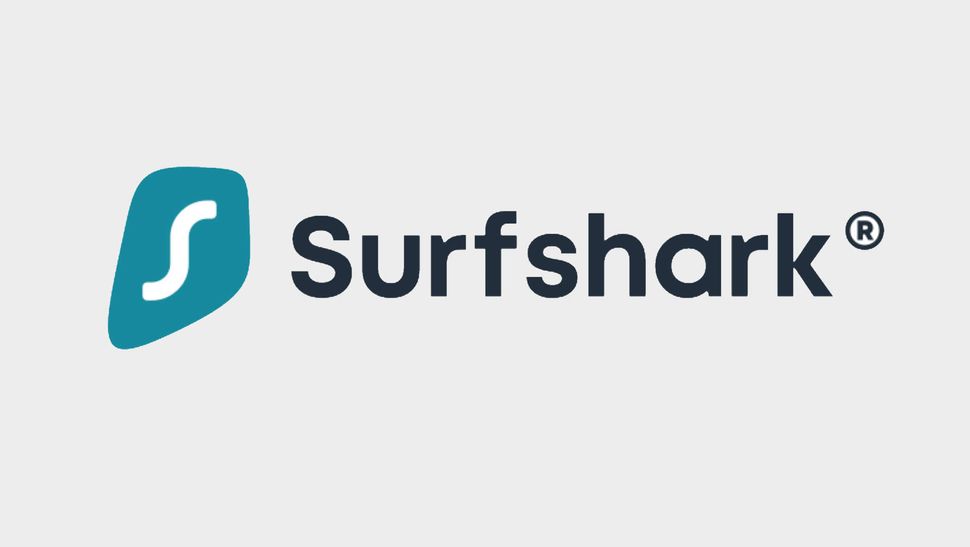 Surfshark is my boy. For me it's the best VPN for gaming that we've tested, offering a great combination of lower ping than my non-VPN'd connection, and a relatively minor hit when it comes to overall download speeds. It's ever so slightly more taxing on the uploads than NordVPN, which comes out top on that score, but not by enough to put me off. For streamers, you'll probably want to prioritise that upload speed, making NordVPN the go-to option. But then, as a streamer, you'd probably rather have the full bandwidth available to you at all times…
For everything else Surfshark will happily remain practically unnoticed in the background while you do anything game-related with your PC. It helped make my gaming experience reliable, with anecdotally fewer instances of dropped packets, and kept me safe while doing it. Though it does have to be said I'm probably not the most obvious target for swatting, stalking, DDoS-ing, or other such nefarious cybercrimes.
The app is straightforward. There's even neat features such as an optional kill switch (disabling your internet connection if the VPN drops for any reason), and a whitelister to allow banking apps and such through the VPN block. The company offers a strict no-logs policy, and seems to be reliable on that front.
Surfshark is also the only service tested that offers access to an unlimited number of devices from a single account. That's pretty impressive considering the relatively low cost compared to some of its peers.
The only issue I've encountered is that it doesn't seem like a happy fit for torrenting. I struggled to get anything to function, so if that's a deal-breaker for you, then you'll probably want to look at Nord instead.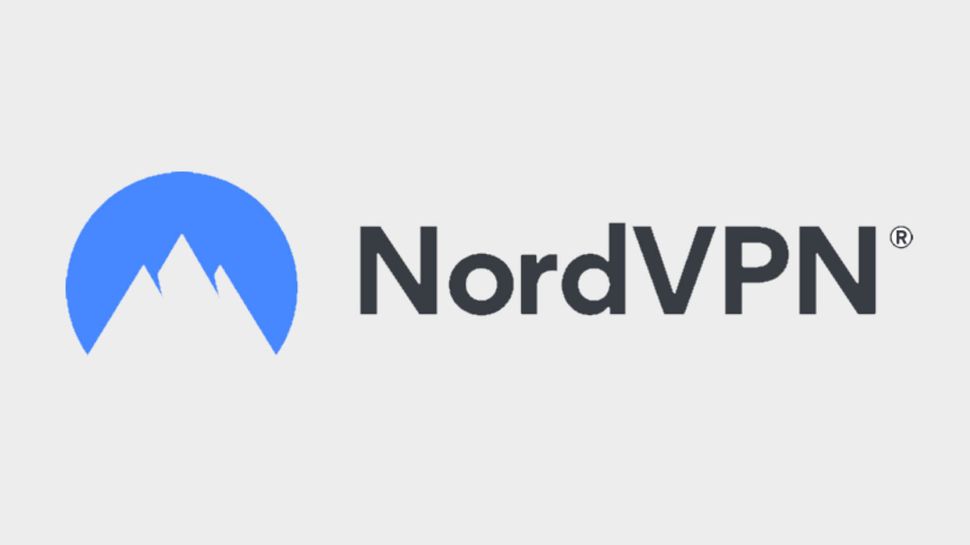 It's close between Surfshark and NordVPN, but the toothy one just about wins out thanks to its unlimited devices, lower price, and lower ping. NordVPN, however, is the high-performance option if download and upload speeds are the be-all and end-all for your PC experience. In my testing it delivers the one of the highest relative download speeds, compared to an untouched connection, and the absolute highest upload speed.
That seems to be where a lot of VPN services fall down, in just how much they tank your upload connection. My upload speed is already 10x slower than my downloads, so I can ill afford to lose any more. But NordVPN still delivers around 85% of that connection, while Private Internet Access actually dropped down to 35%.
It's also your best option if you find torrenting your go-to method of accessing content online. Surfshark seems to block everything in my experience, making Nord the next best thing.
The service also delivers an impressive ping performance too, getting close to my unfettered ping score and consistently beating my game ping scores too. NordVPN is using the latest WireGuard VPN protocol, which it's calling NordLynx. It's reportedly the fastest around, and does seem to help it run consistently well.
It is, however, one of the more expensive services, and you only get a maximum of six different devices you can connect at any time. But if you want the performance, you will have to pay for it.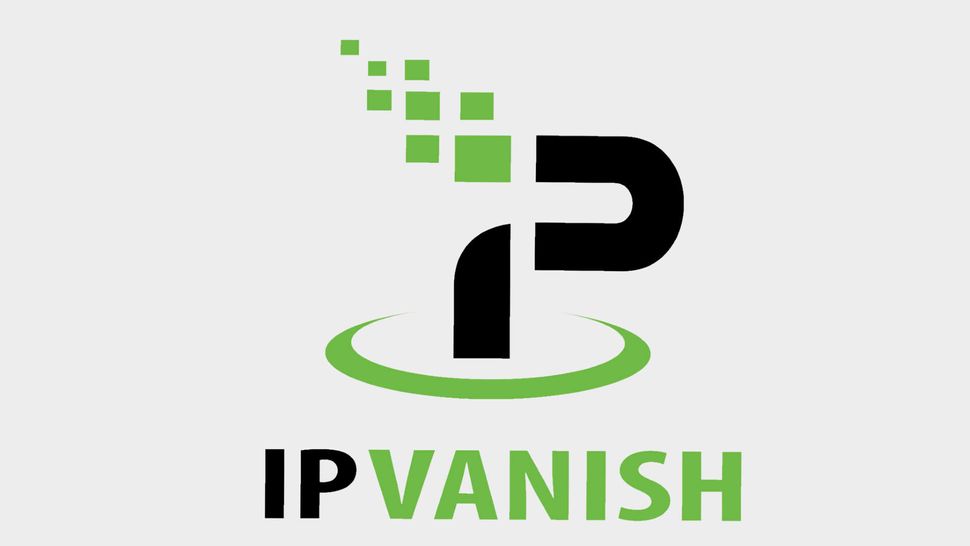 IPVanish is one of the most affordable VPN services we've tested, but that doesn't mean you're missing out. It might not have the full feature set of Surfshark or NordVPN, but you do get 250GB of SugarSync encrypted storage and backup for free with a new subscription, which could give you a little extra peace of mind over your more sensitive documents.
But it performs well too. The impact on my upload and download speed is impressively minimal, and it also manages, for the most part, to drop down the in-game ping when I'm gaming online. There was a little spike in CS:GO, but nothing worrying, and still with fewer packet drops than with my standard connection.
If you're after a quality VPN service to run on your gaming machine, and potentially on nine other devices simultaneously, but don't want to spend big, then IPVanish is a great alternative to the top two on our list.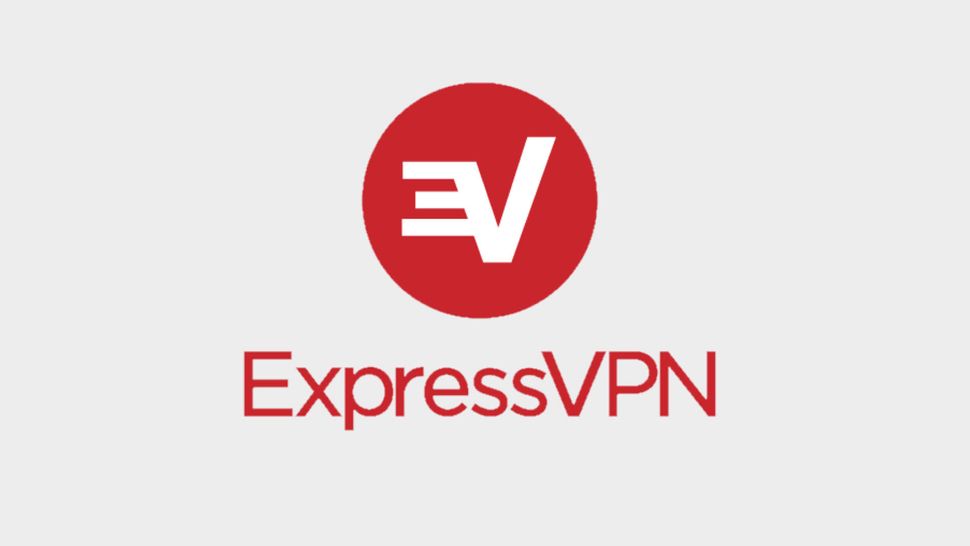 The second most expensive service on our list is also the one with the broadest reach across the globe. With servers in a staggering 94 countries across the planet, if you're looking to play with friends abroad, or find yourself travelling a lot, then ExpressVPN could be your best bet for a solid, secure, and relatively speedy connection.
In my testing, ExpressVPN isn't bad when it comes to in-game ping performance, regularly giving me a lower millisecond count than my standard connection in Battlefield V, but it sometimes struggled in CS:GO. It was, however, the weakest when it came to download speeds—not that 94% of my regular connection is bad—but the upload hit was second only to the dreadful performance of Private Internet Access.
Of the top four it also has the fewest number of simultaneous devices allowed, though at five devices you can still share the load across PC, laptop, phone, and significant other. But ExpressVPN is still a quality, reliable service that may not have the top-level performance I've measured from some of the others, but is still a decent option for PC gamers.
Image 1 of 3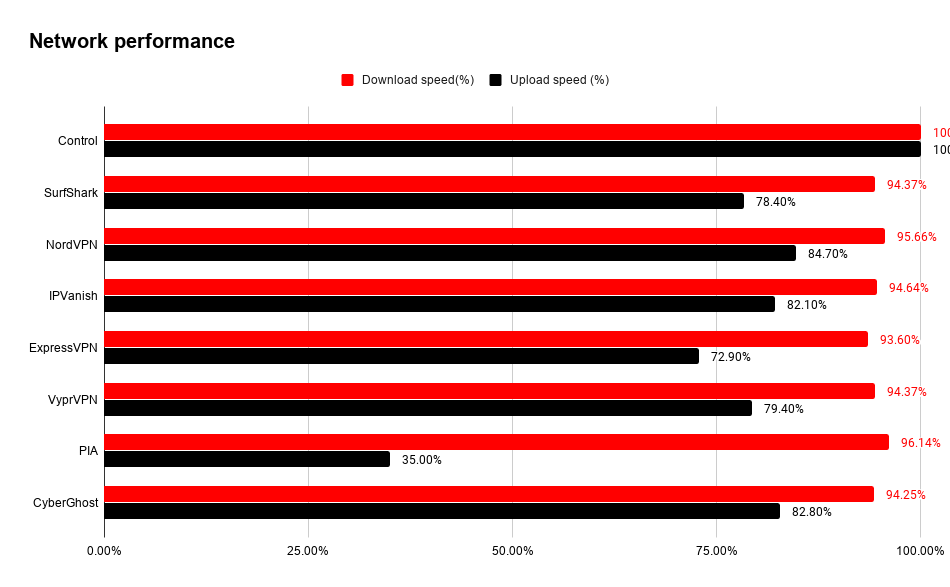 Image 2 of 3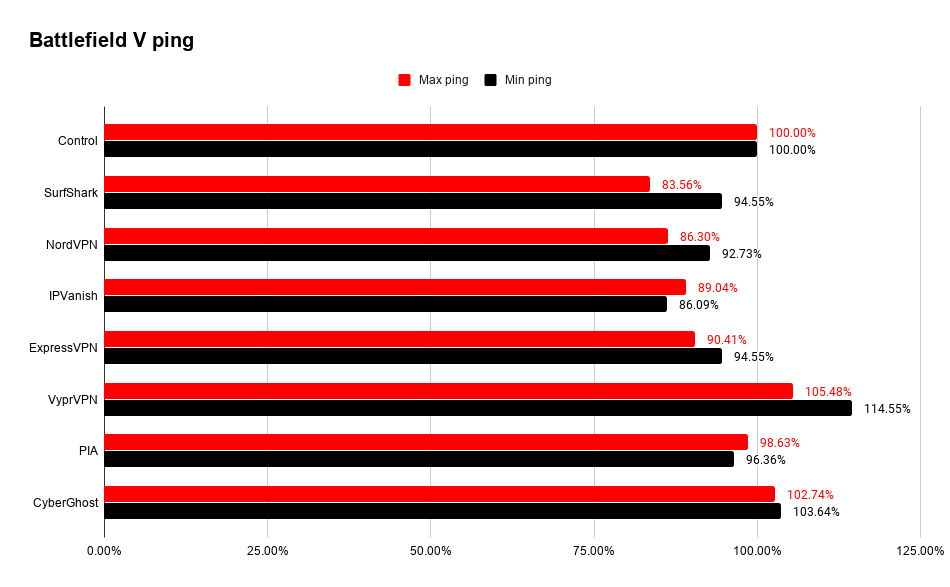 Image 3 of 3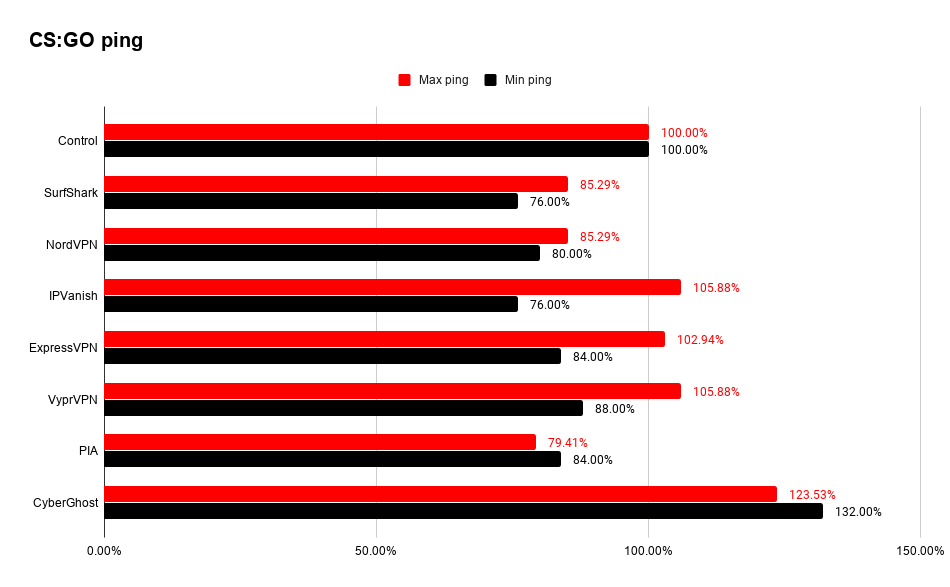 Also tested…
VyprVPN
Private Internet Access
CyberGhost
How we tested
Testing VPNs is a fun game, and doesn't always end up with you bricking your internet connection each time you uninstall one to install another. Honestly. Not every time, anyway… We've sourced accounts for each of the services and tested them all on the same 100Mbit connection, at the same time of day, to ensure a fair reflection as to the performance of each of them.
Obviously there are free VPNs as well, and some VPN services with free tiers, but you won't find they're particularly suitable for connecting through while gaming online. They almost always introduce latency to your experience and severely hamper the overall performance of your network connection.
That's why we haven't included any of the free options, such as Hola or TunnelBear, in this list. They're also not necessarily an effective choice if you're trying to get around geo-blocked services such as video streaming as you may still find them restricted.
As for testing, first I took a Speedtest.net measurement of my standard, unfettered internet connection, using that as a baseline against which to test each of the different services. Then I installed each VPN and tested in turn, before uninstalling to add a new VPN fresh.