Due to the strange state of the world right now, we're all spending a lot more time confined to our chairs. As you may have already discovered, any prolonged period of sitting on a chair that's not fit for purpose is a real pain in the posterior, and over the long run can cause a bad posture, stiff muscles and back pain.
So it's important to have a gaming chair worthy of your sedentary body. A good chair encourages good posture, has high padding to support the back and neck, and is made from materials designed to maximise comfort and minimise sweaty buttocks.
With the excess of choice out there, the task of buying the right one can be tricky. So trusty veteran tech store Currys PC World has stepped up to help, hand-picking four of the best gaming chairs, each meticulously made to keep your mind on the gaming and not on the discomfort of your derriere.
All chairs sold by Currys PC World are tested for UK fire certification, so you can sit easy knowing that they can handle the heat.
AROZZI Vernazza Soft Fabric Gaming Chair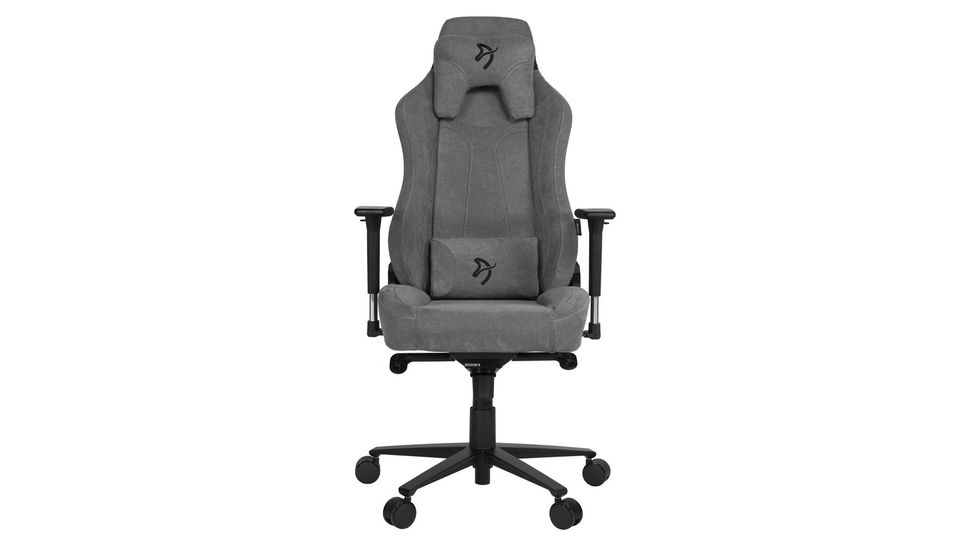 Gaming chairs aren't usually made of soft fabric, but AROZZI has done an amazing job with its Vernazza range, creating a chair that's designed to keep your bits cool over long gaming sessions.
This chair has been finished in a durable, breathable and velvety material that's been strength-tested over the long-term against rips or tears. That classy ash colour is more elegant than you get with most gaming chairs, and wouldn't look amiss in any office.
It's got a fantastic lumbar pillow, too, which provides neck support and helps with that precious posture, and its steel frame ensures it won't be beset by breakages or rust.
ADX Race19 Gaming Chair – Orange or Pink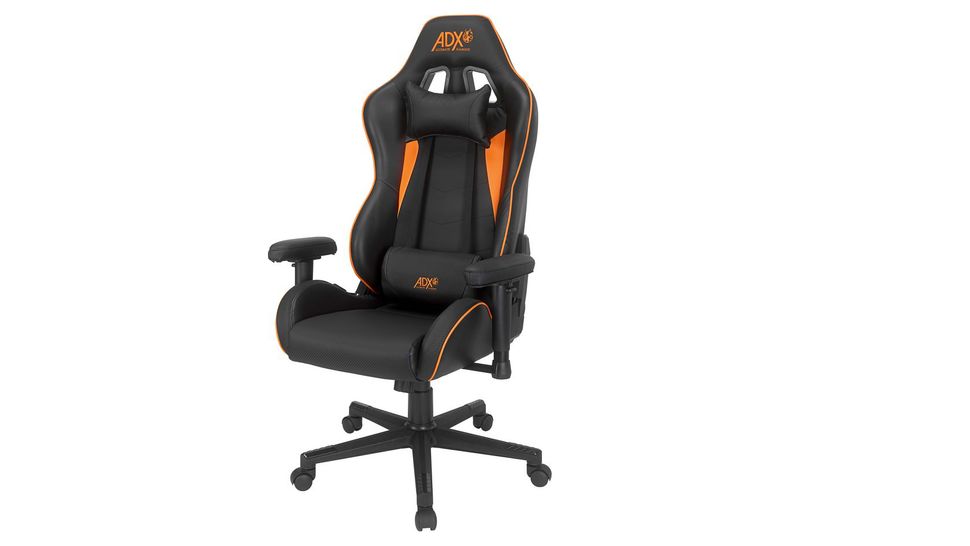 This ADX Chair is a real slickster. It's available in vibrant black-and-orange or black-and-pink, but sticks out for reasons other than just its loud colour palettes.
As the name suggests, the design is inspired by sports cars, though you won't find 360-degree rotation or 90-degree reclinement in a Ferrari 488 (probably). Top it off an adjustable and detachable neck rest, and it becomes a perfectly customisable option.
It's a chair that screams gaming with its neon tones, making it great for those who want the world to know about the serious business that goes down at their desk.
Corsair T1 Race Gaming Chair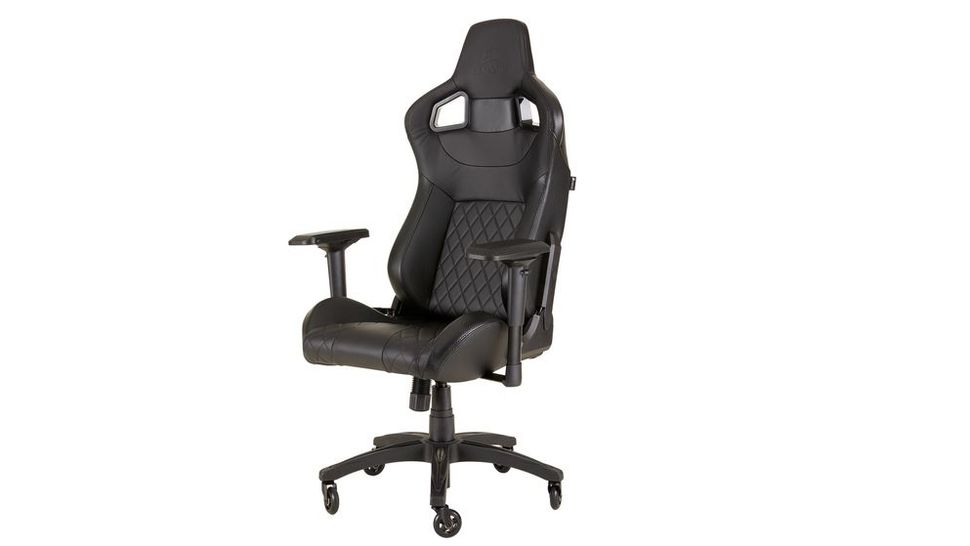 Another option inspired by sports car seats for optimum comfort and a hint of luxury.
The heavy-duty wheels have built-in breaks when you're sitting, but quickly unlock should you need to shift a bit (or jump into the air in victory, letting the chair smoothly glide away from across the floor like a swan across water). The textured armrests are adjustable every which way to offer enduring comfort for those elbows.
Its steel frame and soft faux leather finish means that the Corsair T1 Racing Chair is durable, while the solid high-quality foam in the back cushions and seat will keep you comfy over long working or gaming hours.
X ROCKER Veleno JR 2.1 Rocker Gaming Chair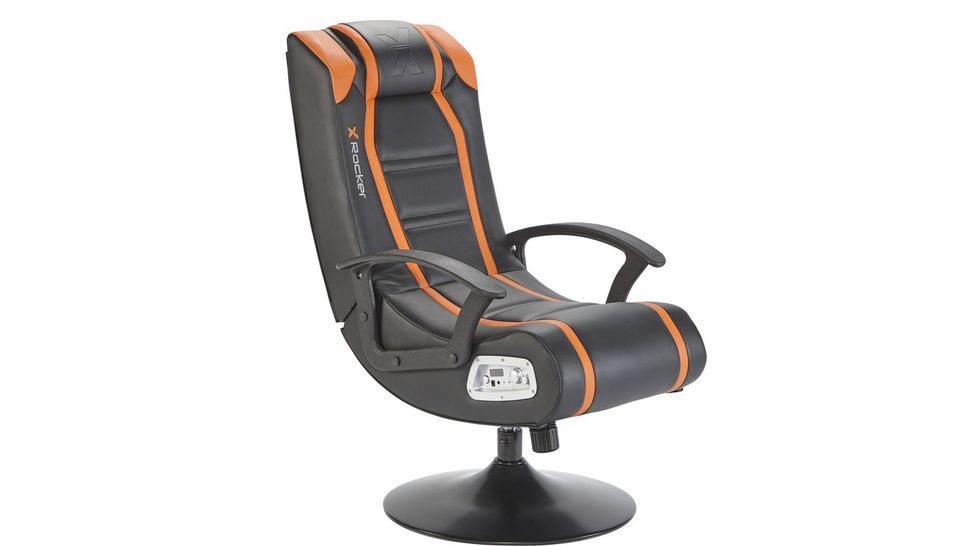 With its shamelessly slouched posture designed more for kicking back in front of TV with a gamepad than a PC with keyboard-and-mouse, this one is perfect for the young 'uns. The X ROCKER Gaming Chair gives you a comfortable and stylish way to play and comes with a fantastic sound surprise too.
That's because this is the only chair in the list with 2.1 speakers mounted right into the headrest and a subwoofer that booms bass out the back of the chair (though you'll still feel those sweet vibrations through the chair when you sit in it). You'll be amazed at how having the sound right up in your grill adds to the immersion of a game.
It's a great alternative if you're looking to lean back with your gaming rather than sitting strictly upright.