If you're not planning on dropping the best SSD for gaming into your next PC build then you seriously need to rethink your priorities. At one point a small SSD boot drive was a luxury, now it's a necessity to ensure you get to playing your games as fast as possible.
And, with the way games are going, the best SSD for gaming is an increasingly crucial part of any gaming PC build from now on. Game installs are growing—case in point: Call of Duty: Modern Warfare at over 200GB—but you needn't settle for slower HDD storage just to make it all fit nowadays. The HDD vs SSD storage war isn't necessarily over, but we simply couldn't recommend an old spinning platter as the main drive in your gaming PC.
As the prices of NVMe SSDs fall every day, we aren't seeing much difference in cost between the best NVMe SSDs and their SATA-based equivalents. When the cheapest 2.5-inch 1TB SATA SSD is only $24 less than the same capacity in a PCIe-based drive and is four times slower, why would you consider going for the older technology when you can go for the new hotness?
A lot of the best SSDs for gaming still use the PCIe 3.0 interface, but we're starting to see more PCIe 4.0 drives sliding into the market. Corsair is an early pacesetter, but Samsung is set to launch its 980-series SSDs this year. Where SATA's theoretical performance limit is 600MB/s, and PCIe 3.0 is 4,000MB/s, PCIe 4.0 SSDs double that to a maximum of 8,000MB/s. The current top speed of available Gen4 drives is around 5,000MB/s, but that's still quicker than a PCIe 3.0 SSD, which top out at 3,500MB/s in the real world.
Our pick of the best SSDs includes both 1TB and 500GB drives because smaller capacity SSDs, though cheaper, do lose performance too. And, with games such as Red Dead Redemption 2, Destiny 2, and Modern Warfare taking up well over 150GB each, you need a lot of storage space these days to avoid a whole lot of inventory management.
Best SSD for gaming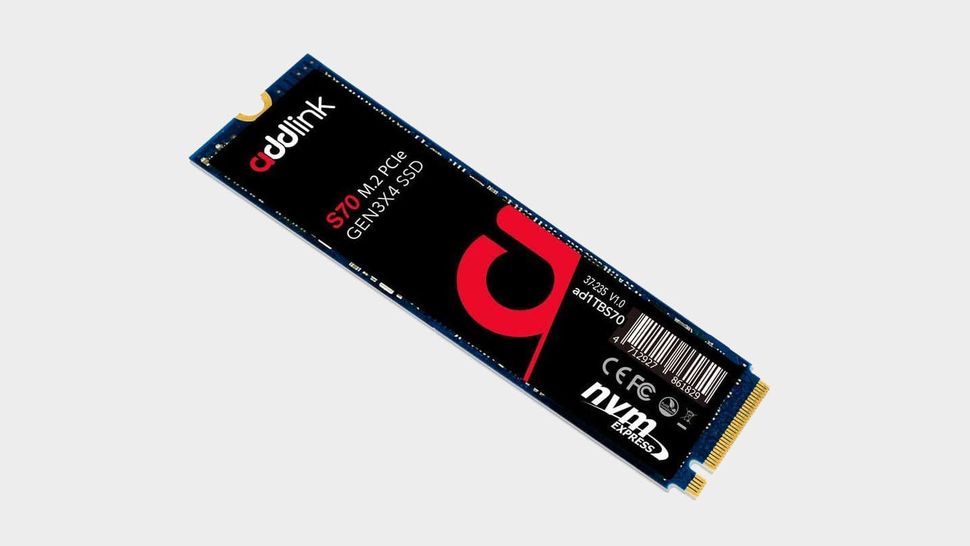 Addlink came out of nowhere to drive down the prices of every competing NVMe-based SSD and seems to have been the catalyst for bringing nigh-on price parity across the PCIe and SATA SSD ecosystem. Addlink who? So yeah, it may not be a recognized name in storage. However, given the fact that the S70 is still using a completely recognizable Phison SSD memory controller and Toshiba's 3D TLC memory, there's not a lot that can go wrong.
With the sticker off, the Addlink drive is almost identical to the pricier Seagate Firecuda. It performs practically the same as the WD Black SN750, which subsequently had to drop its price to compete. At the 512GB level, the Addlink S70 is arguably the best SSD to build your system around, and the 1TB version has even better writes… and we've seen that as low as $120 before too.
We've no concerns around reliability either, despite the relatively unknown name, having used both the 512GB and 1TB variants regularly as part of our test rigs without fault. When SATA drives are costing the same, and Samsung SSDs cost more but don't deliver much extra performance, then the Addlink S70 is our pick of the bunch.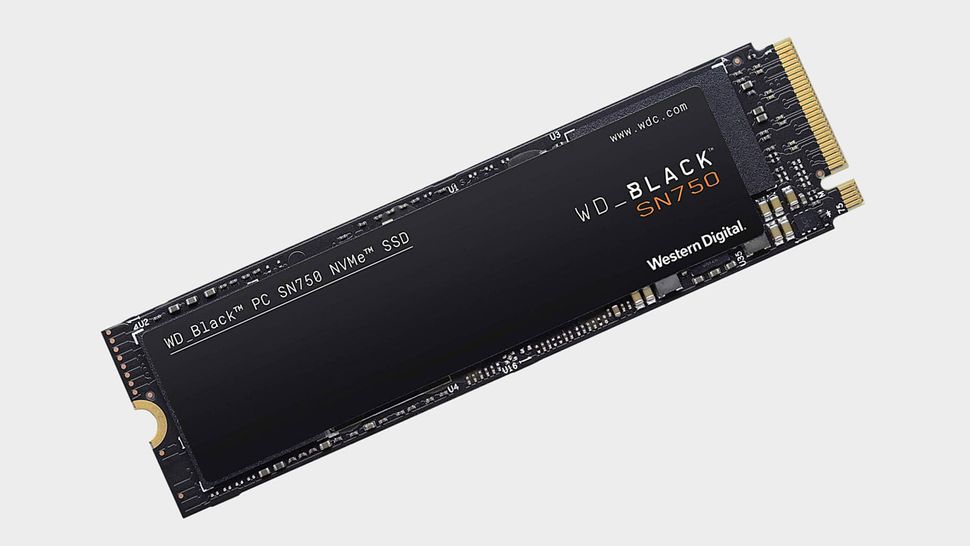 Western Digital's entry into the SSD arena was a long while coming, especially at the speedier end of the market, but the WD Black SN750 was arguably worth the wait. It nails solid state performance on par with the best consumer Samsung EVO SSDs and severely undercuts them on price.
The combination of an in-house memory controller and Toshiba memory (also essentially in-house after the acquisition of the SanDisk/Toshiba memory division) means what we've got here is a drive that can match Samsung in its build methodology too. And that all means WD can be very aggressive on how much it charges people for the privilege of having a speedy PCIe SSD in their gaming PC.
There is a more expensive version on offer with a heatsink attached to it, but so long as you don't bury your drive in an M.2 slot beneath your GPU, you should be golden, and the SN750 will maintain peak performance without burning out without any extra SSD cooling.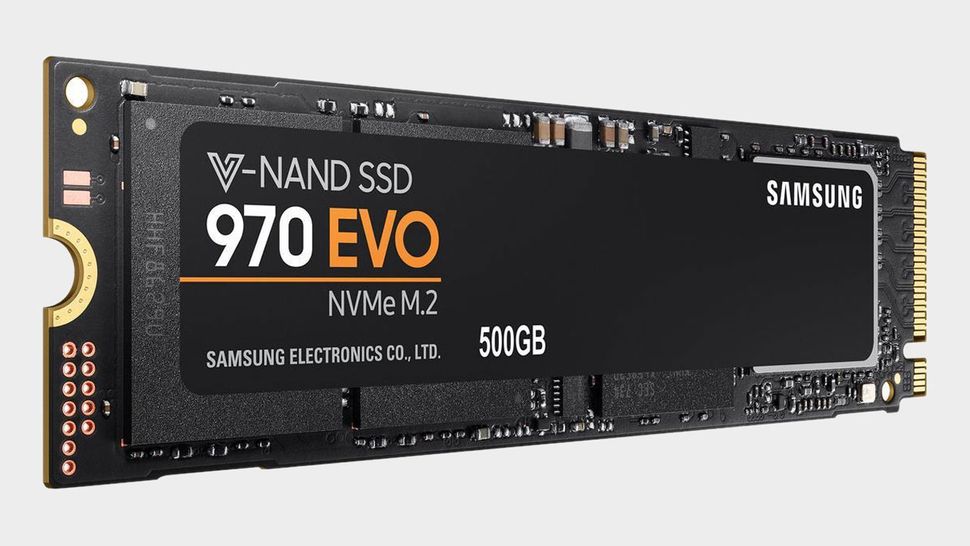 Right now the 970 EVO Plus is the most recent drive from Samsung and offers a slight bump in write performance over the 970 EVO, all for the same price. There was a time when you could pick up the non-Plus version for slightly less, but those drives seem to have disappeared now. If you can find a straight 970 EVO for less, then go for it.
Both drives still use the same Samsung Phoenix controller, which means in real-world usage, they can outperform the competition. If you want peak PCIe 3.0 performance, then the Samsung drives are hard to beat, but you do have to pay for that little speed hike. Compared with the 512GB Addlink the Samsung is that little bit quicker in real-world testing but does cost another $20.
That's not a huge issue at this half-terabyte level, but when the 1TB version comes in at dangerously close to $200, it does make the higher capacity 970 EVO drives a bit more of a difficult recommendation. The 500GB 970 EVO is still a great drive, smartly specced, well-made, and with a more competitive price.
Image 1 of 3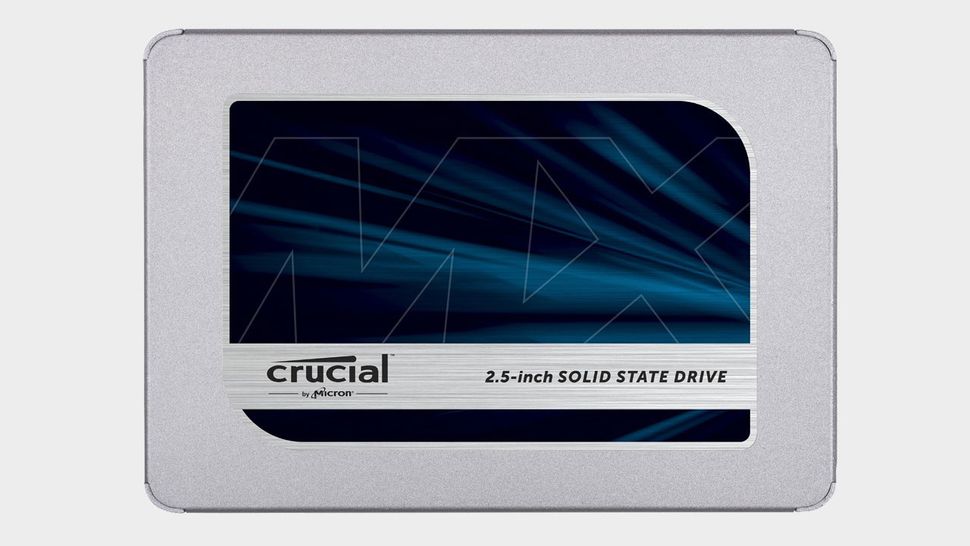 Image 2 of 3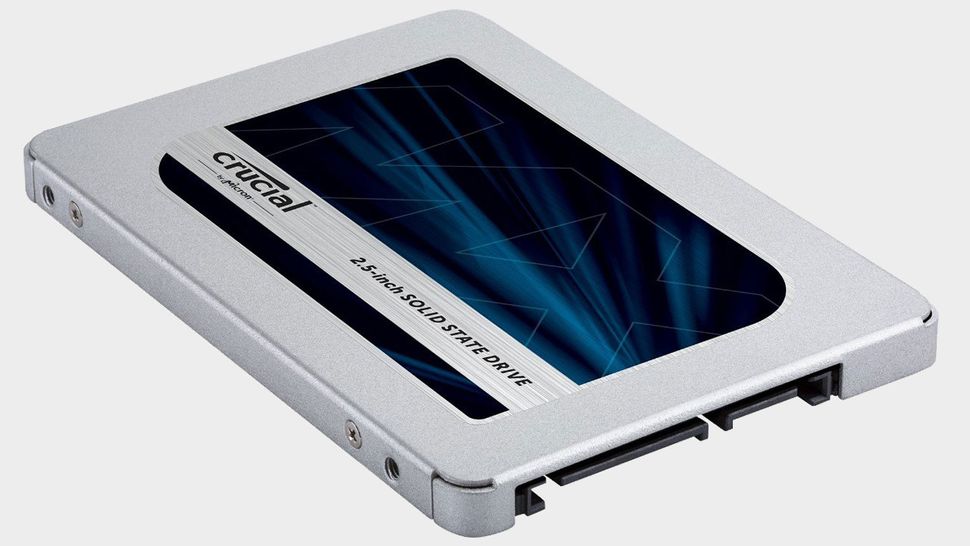 Image 3 of 3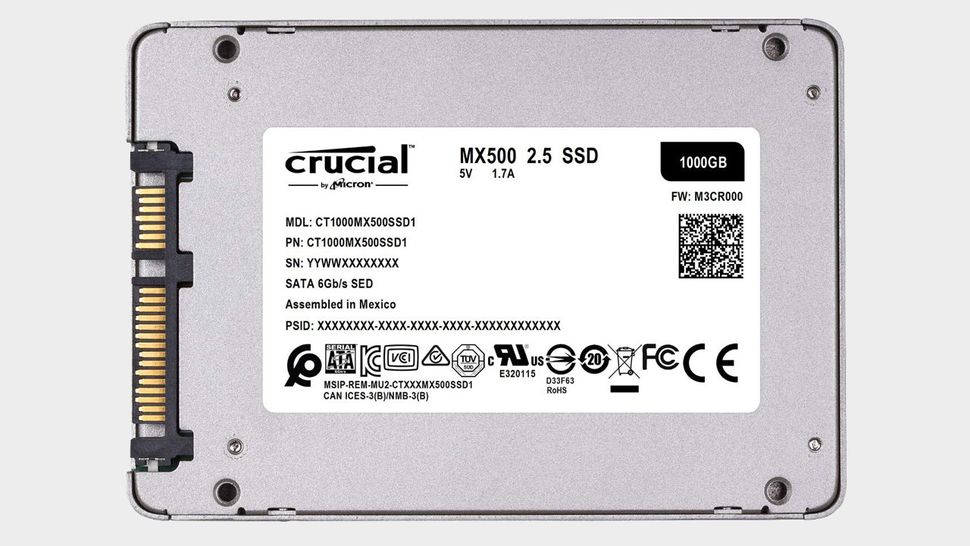 It seems strange that the Crucial MX500 is the only SATA drive left on our list of the best SSDs for gaming, but when the price delta between PCIe and SATA is so small, it's difficult to make an argument for the far slower technology. But, as there is a hard limit on the number of M.2 slots on your motherboard, there is still a place for SATA SSDs as secondary storage.
And the Crucial MX500 is one of the best. With SATA's maximum theoretical bandwidth limit of 600MB/s, it's about as quick as you'll get, and Crucial's drives have long been among the best-value options available too. This is the most affordable 1TB SATA drive you can pick up and would make a great second home for your Steam and Epic libraries.
It will happily function as a boot drive on systems with no M.2 sockets, or at least no bootable M.2 sockets anyways. Still, you will be missing out on the zippy response of your operating system running on the SSD-specific NVMe protocol.
Image 1 of 3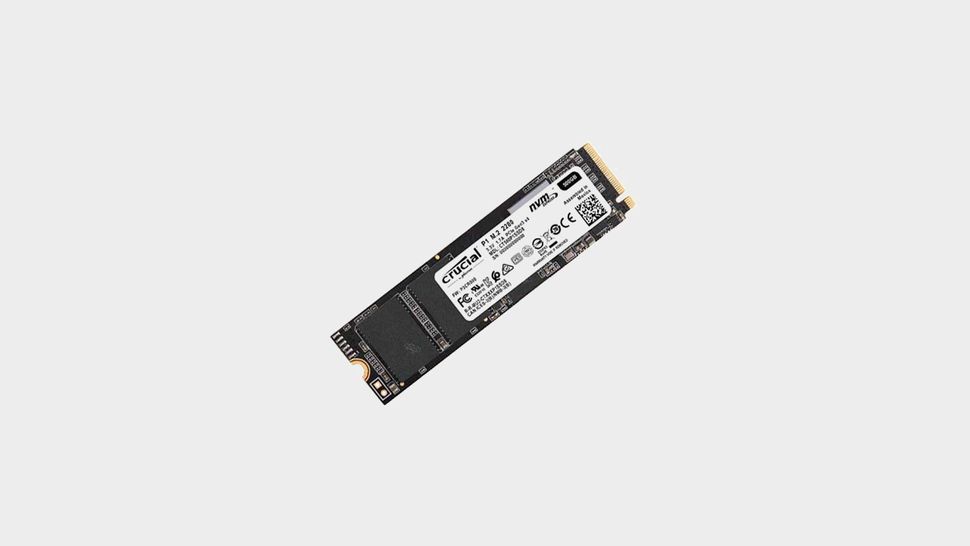 Image 2 of 3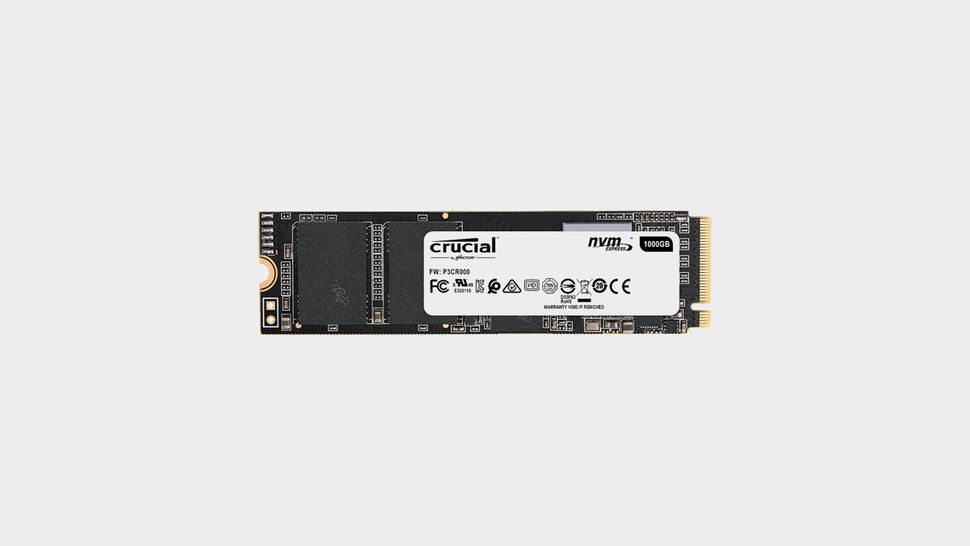 Image 3 of 3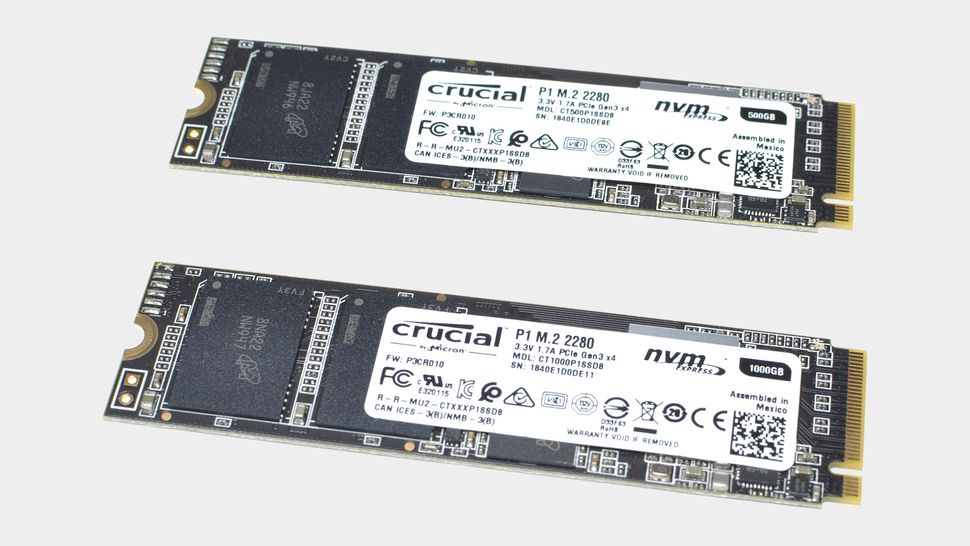 The Crucial P1 is the cheapest 1TB NVMe SSD you can squeeze into your PC, but that low cost comes at… a cost. Crucial has managed to get the price so low because it's using quad-level cell (QLC) memory, which is arguably the worst NAND available to SSDs. It allows for greater density at a lower price, but the trade-off is the overall performance and endurance. You'd still have to fill and refill the drive many, many times over to get close to hitting the lower endurance limits of the P1, but it doesn't inspire as much confidence as a TLC or MLC drive does.
The speed, however, is the sticking point, especially as the drive gets full, you will find it can drop dangerously close to the performance of a standard SATA-based SSD. Before that level, however, the Crucial P1 can comfortably outpace the older technology even if it can't match the speeds of either WD, Addlink, or Samsung's NVMe drives.
If you have a spare M.2 socket on your motherboard, and already have your boot drive running at genuine NVMe speeds, then the capacity and the generally higher-than-SATA speeds make the P1 a tremendous second drive.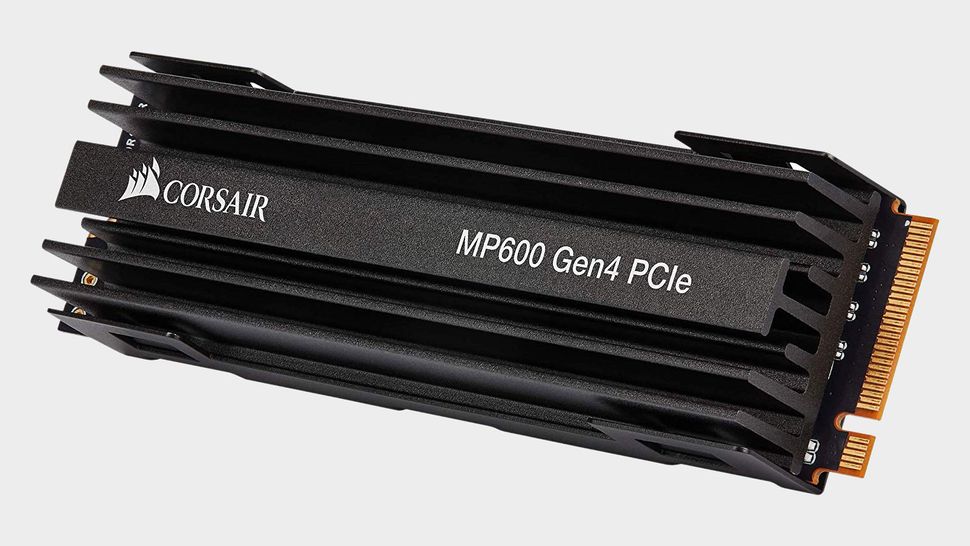 The Crucial Force MP600 is the high-performance entry on our list, delivering sequential read and write speeds far over what the rest of the best SSDs can offer. That's because of the PCIe 4.0 interface and the fact that it has a theoretical bandwidth limit that'd double what the PCIe 3.0 interface has.
The MP600 doesn't get close to that level, however, as it's using an early PCIe 4.0 Phison controller, which is likely to get outmuscled later this year when Samsung releases its next-gen controller in the 980-series drives. That, coupled with the fact that the speedy connection is only available on AMD X570 and B550 motherboards when paired with a Ryzen 3000 CPU, makes PCIe 4.0 SSDs just a little niche.
But if you want the absolute peak SSD performance to go with your high-end AMD Ryzen processor, then the Corsair Force MP600 is a great option. And at $200 for the 1TB version, it's not that much more expensive than the fastest PCIe 3.0 drives, which it happens to outperform.
How we test SSDs
SSDs make your whole system faster and more pleasant to use. But they matter for gaming, too. A fast-loading SSD can cut dozens of seconds off the load times of big games like Red Dead Redemption 2, Call of Duty: Modern Warfare, or MMOs like Final Fantasy XIV. An SSD won't affect framerates like your GPU or CPU, but it will make installing, booting, dying, and reloading in games a faster, smoother process.
When shopping for a good SSD for gaming, one of the most important factors is the price per gigabyte. How much will you have to spend to keep a robust library of Steam games installed, ready to be played at a moment's notice? With many new games surpassing the 50GB and even 150GB mark, this becomes even more critical.
To find the best gaming SSDs, we researched the SSD market, picked out the strongest contenders, and put them through their paces with a variety of benchmarking tools. We also put in the research to know what makes a great SSD great, beyond the numbers—technical stuff like types of flash memory and controllers.
PCIe 4.0 SSDs are now supported by 3rd Gen AMD Ryzen CPUs and X570 and B550 motherboards. Sure, they're mighty for bandwidth, but when it's crunch-time in-game, there's not a vast amount more it can deliver than a PCIe 3.0 drive.